New display from Cerati G. the latest idea for improve your business and make easy  your sales .Get it for your shop ! Full support and know how by the our customer care 
Cerati G products can fit perfectly into the display with our suggestion for set up the products .
Is the best place for improve your tie tools materials Cerati G .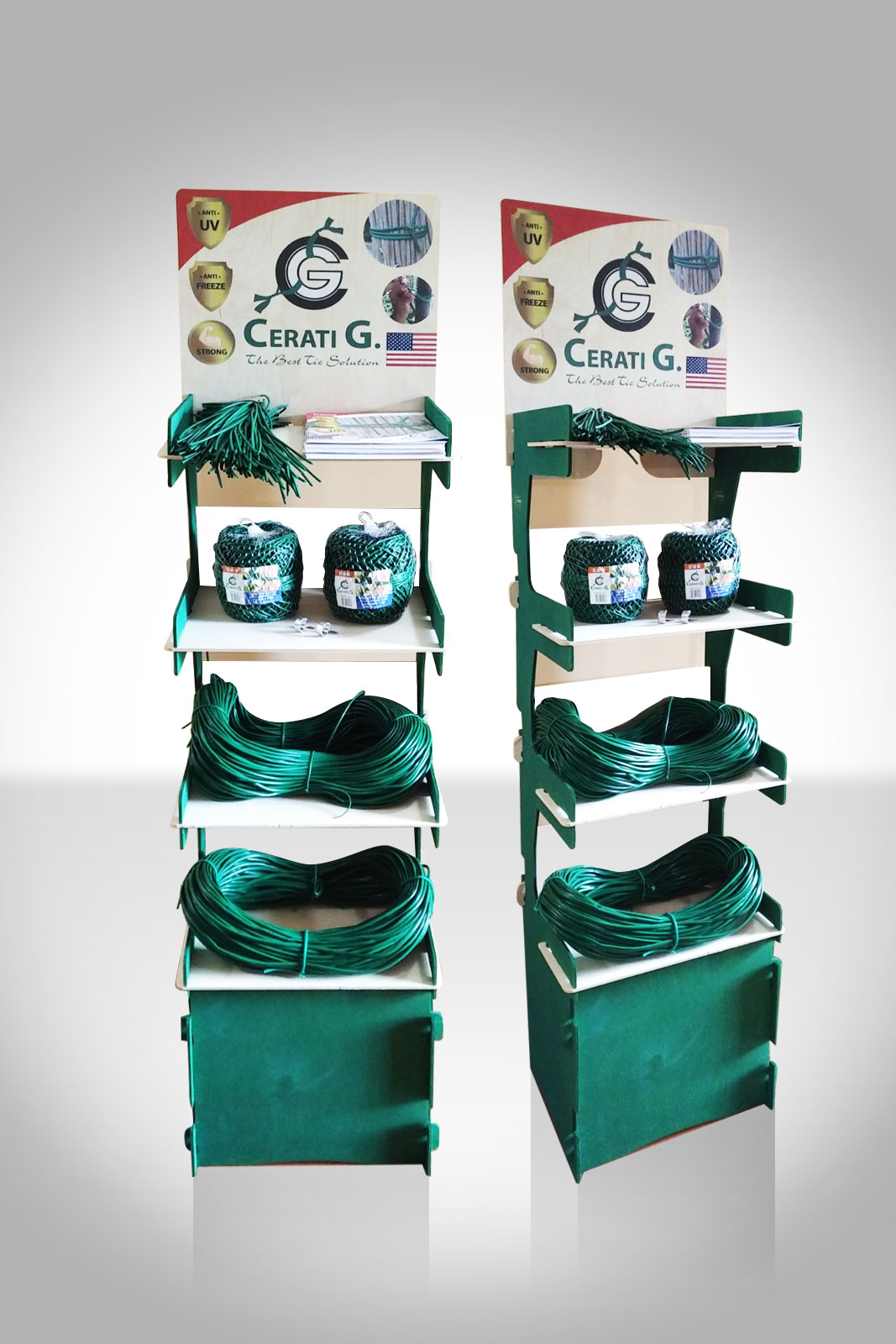 TIE TOOLS "BINDING TUBE CERATIG" EXPLORE A NEW WORLD FOR TREE TIES
Welcome to our brand-new website where you can find a full range of products  for tree ties  for use in tree-nurseries, gardens, orchards, vineyards, and the horticultural sector.
Cerati G company ,with a strong presence across Europe, specializes in tie products such as Binding tube, twist ties and biodegradable solutions. We support your trees and your business!
Cerati G Binding tube  is the easiest and safest way to guarantee the success of your work.
Flexible and soft, binding tube stretch to follow the natural growth of the tree .
Strong, available in different sizes and packaging for different trypes of trees and cultures.
Our company supports your business with quick replies to any question you may have  regarding the performance and use of our products.
"BIO CERATIG" THE NEW BIODEGRADABLE
CERATI G LINE
In an increasingly evolving territory it is inevitable to invest more and more resources to maintain it.
Preserving our lands and our products with organic and environmentally sustainable products becomes our goal. This is why we have created the "BIO CERATIG Line" for those who want to maintain a 100% biodegradable and eco-friendly ties!
It has been tested for a long time by our clients who practice Bio culture, with great feedback. BIO CeratiG tying systems include:
Agrithread: Wrapped iron wire
Biothread: Twisted paper thread Legaccio,
BIO binding tube: Our Bio binding tube that garantee the quality and durability on the plant like a traditional binding tube .